WELCOME TO WILDSPACE – A co-created hub for learning and change-making
DO YOU WANT TO HELP WILDSPACE IN 2018?
Together we can help Wildspace thrive.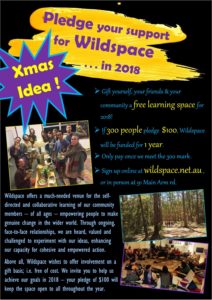 HOW DOES IT WORK?
Wildspace is completely run on the gift economy – a revolutionary paradigm shift that helps us to stay true to our community roots and goals. We need help to continue offering our community learning events in 2018.
We need the equivalent of 300 people to pledge $100 to stay open for the whole of 2018!
For full details of how it works, click on the poster. To show your support, pledge an amount that feels right in the form below. We will contact you once the full amount has been raised.
PLEDGE YOUR SUPPORT HERE
Your information is safe with us. View our Privacy Policy here.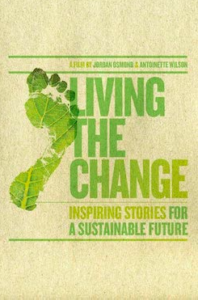 Conscious Cinema this Sunday
This weeks film is "Living the Change"
Living the Change explores solutions to the global crises we face today – solutions any one of us can be part of – through the inspiring stories of people pioneering change in their own lives and in their communities in order to live in a sustainable and regenerative way.
To learn more about the film click here
To learn more about conscious cinema including event details click here